Jim and I decided to head out yesterday for a quick afternoon duck hunt/watch trip.
This time we brought our 17 month old Kleine Munsterlander, Anka. She had never been in a boat before and never experienced cold water. But since it water before.
It was a warm enough day, so we took her.
She really enjoyed the boat ride out there to the spot. I got to drive the boat and feel more and more confident as we go. I even backed the boat down in less that 10 minutes this time!:lol::lol:
We got parked and Jim took dekes out. Anka followed along. At one point I caught her stalking the decoys!:lol:
I really didnt put to many restrictions on her, I wanted it to be a good experience.
NOTHIN was flying our way. COuld see all kinds in the marsh! First duck, a hen mallard, flared from us......Not sure why.
Next duck that came in, Jim and I did a group effort to get it. By this time, Anka was curled up in a ball sleeping at my feet. So she was slow on the up take!:rolleyes:
SHe heard the shots and stood alert on the deck. I told her to fetch, and she looked at me, and then the dekes. Her look told the story. Mom, you just got done telling to to STOP playing with the decoys, and now you want me to go out there?
So, Jim got out of the boat and helped her to begin her search. The duck was wounded and on the run. Luckily she couldnt dive. Jim calmly took her to the last known location. She picked up the track and in about 5 minutes, produced her first wild duck!!!
Very proud of this litte girl. she did that yesterday and today she had 5 points. 1 point on a hen and 4 on roosters that died quickly. SHe is coming on nice! Enjoy the pictures.
Our hide. The mojo is facing us.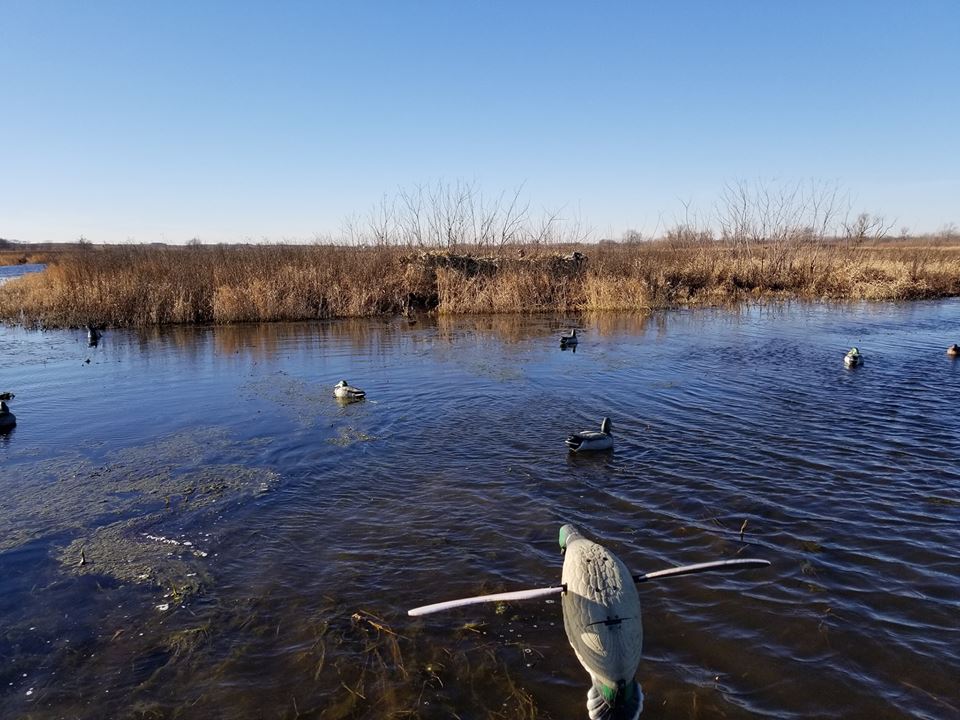 Anka stalking the dekes:lol: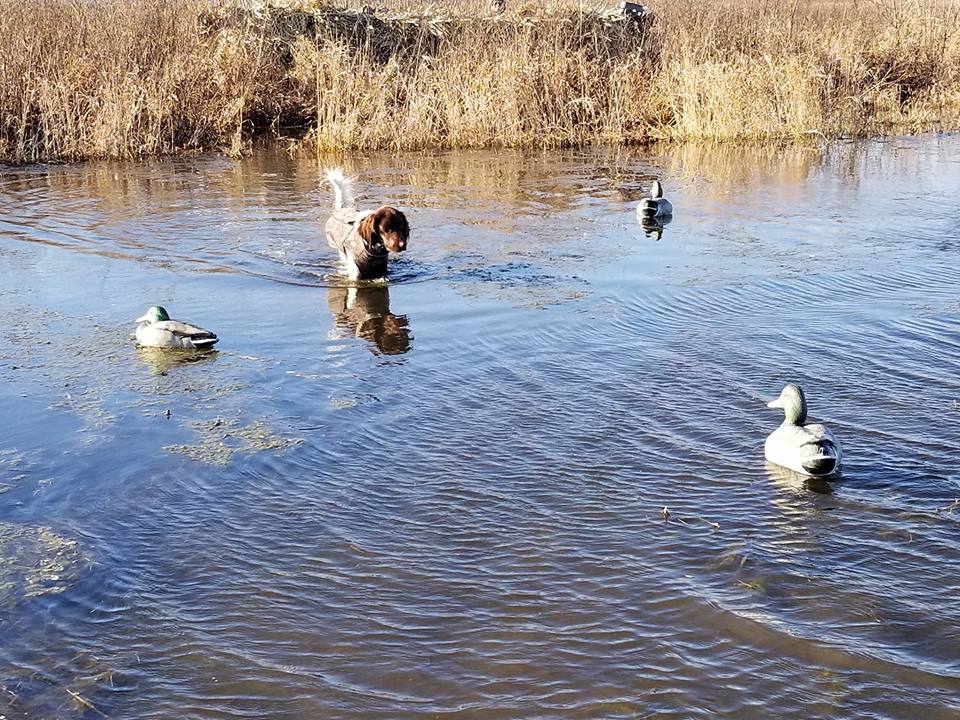 Family selfie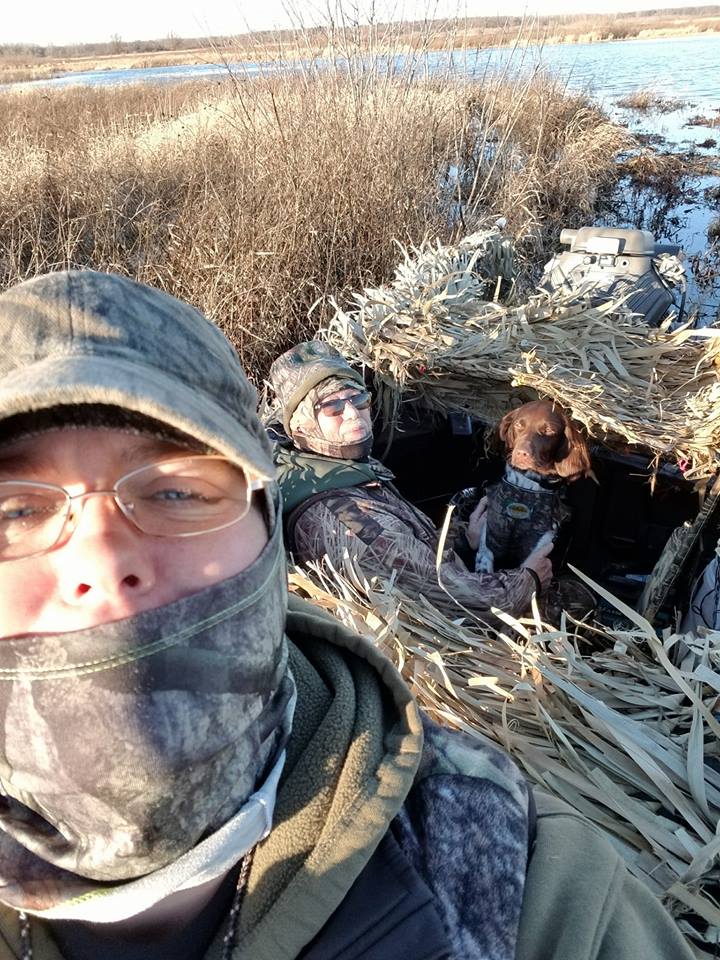 Sleepy pup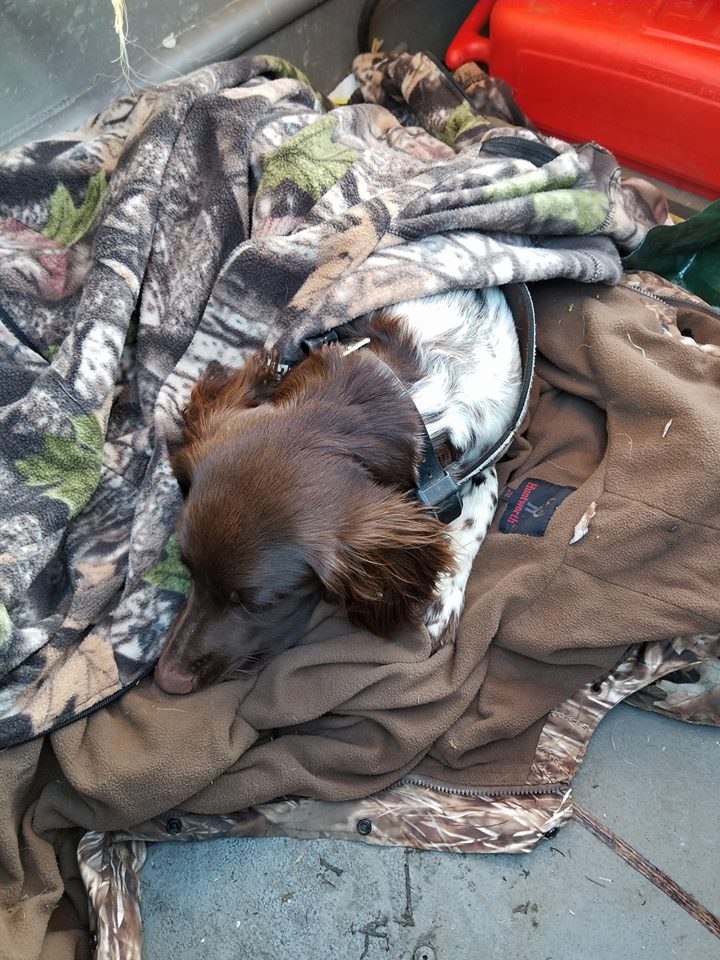 Anka's Retreive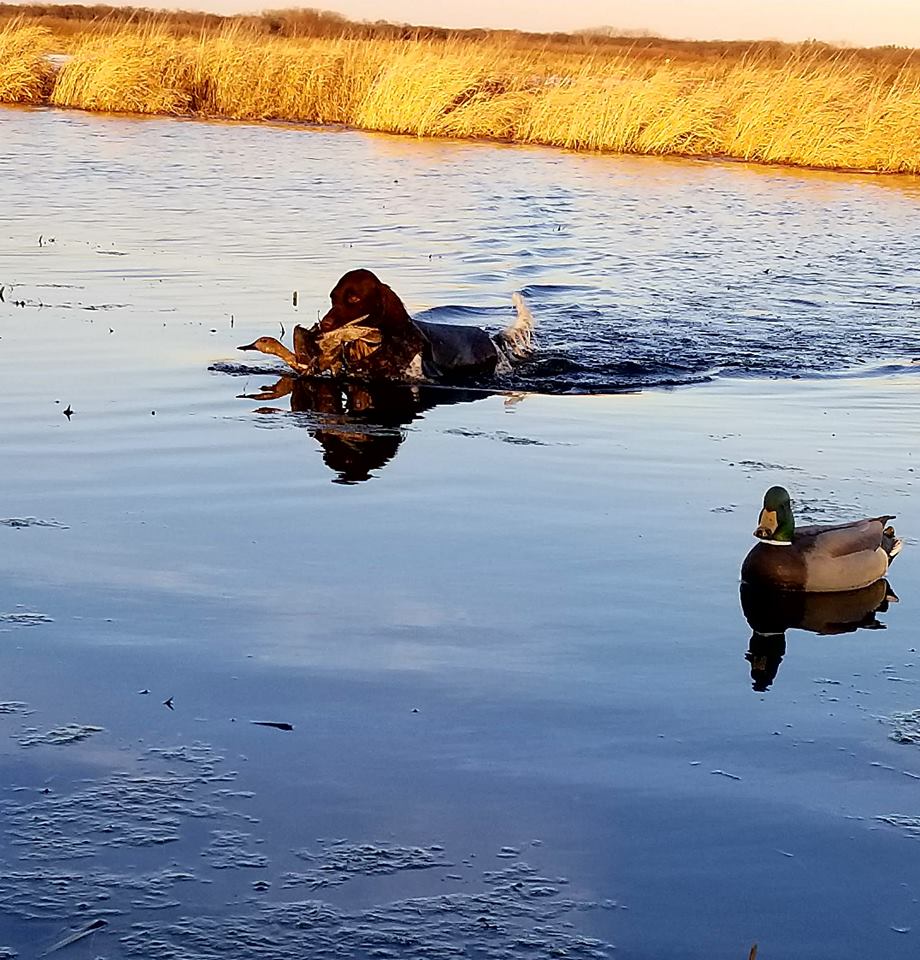 May favorite
Beaautiful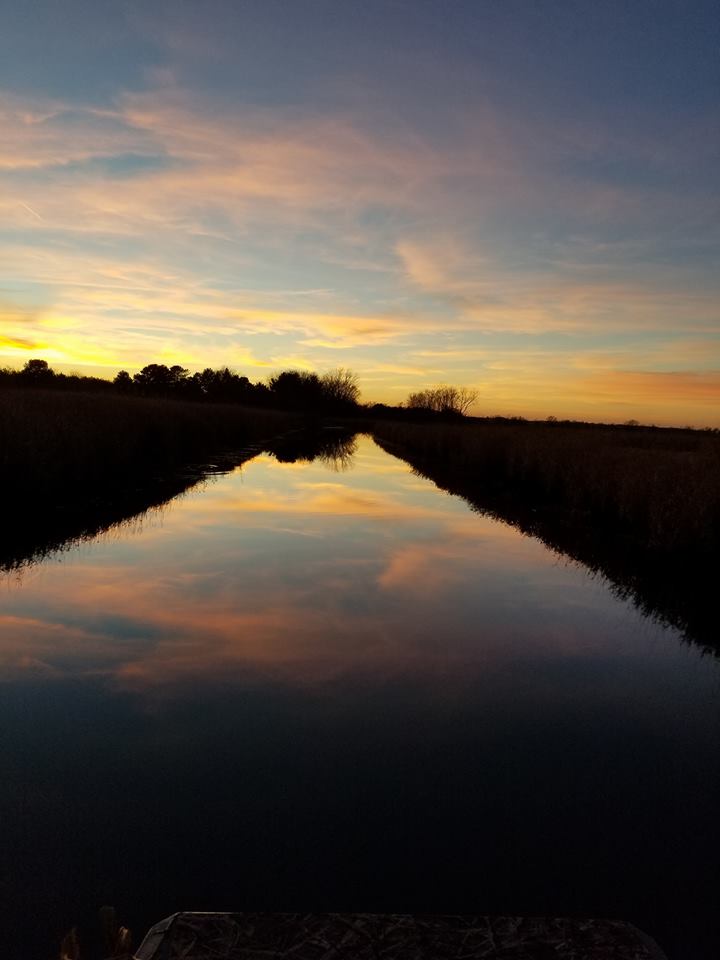 Jim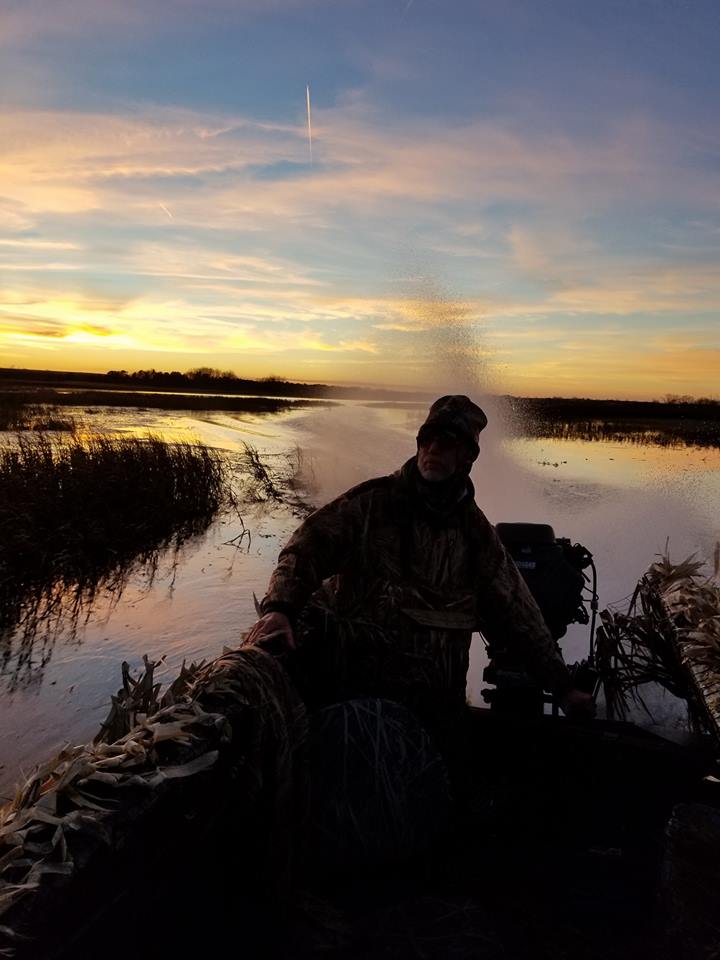 Phezaholic
I must have been thanking the Phez Gods or something?
Anka took the bird to her house:lol: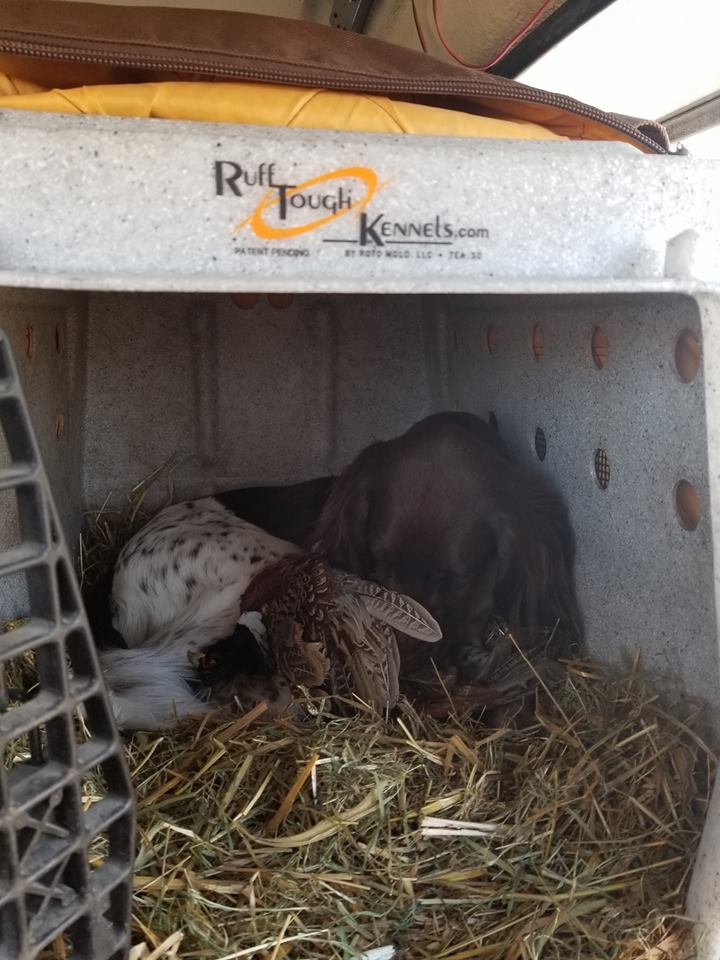 Someone got skunked
Days tally 5 roosters. 4 over Anka points. 3 quail over Baja points.