But the point was to get the boat out for its first run.
We got out at about 1pm and it took awhile to find a place to set up. We had to use the boat to break ice. Max was riding on the bow and decided that he didnt like that and came back inside.
Jim got to drive the boat first as he took us down the canal to where we would set up. Chad showed us how to use the boat to break up the ice. Then they pushe dit up into some weed patches and we sat and waited.
Most all the bird can read the "Refuge" signs and would sky high us and dump into the refuge. It was ok, it was fin to watch. It was also fun to listen as you watched others shooting at the stars I suppose. The ducks would be sky high.
Chad took this time to help us identify the various ducks that buzzed us. MAN OH MAN did I want that handsome group of pintailed drakes. They would have been wall mounters for sure.
Finally we had a teal buzz in. I took a second to get up out of a lawn chair I was chilling in. But was able to get up in time to shoot. I know I tagged her once and then someone else got her.
At the time, I had Max tethered to the bow of the boat in hopes to keep him still and quiet. You have to remember this is very new to him too. So, by the time the bird fell and I unleashed him, Max had lost the mark. GRRRRRR, I sent him down anyways and tried some "Backs" on him. I dont think he was a fan of breaking ice. He hadnt experienced this before.
Jim ended up walking him out. Once he caught the scent he was gone and recovered the teal.
I was frustrated. I dont always put 2 and 2 together with my dogs. I expect that with all the work I do with them, that they could retrieve a bird out of some cold water. So I was very upset with Max.
There was PLENTY of room for the 3 of us and the dog. Plus gear, etc. Enough space that I am thinking about a half bench for a nap and maybe a place for a small stove to cook on.
A little later we had the shoveler come straight at up. SHe was knocked down pretty quickly. I know Chad sowed her down and I folded her. This time Max was not tethered and SHOULD have been right on the duck. But he wasnt. He got out a ways and would come back. I was so mad, but trying not to show it at this point. Each time he tried to get back in the boat, I would block his entry. I told the dude not to come back without a bird and it would be a long swim home. Max eventually complied and went out and located the duck for us.
I dont know, I am just a phez hunter, but would this just be normal behavior for a dog that has not been in this situation yet? He has ALWAYS loved the water and especially ducks. I also know he is older and I am sure the cold hurts.
I think he just has to do it. My hubby didnt like me blocking the dog. But, he has to do it to get used to it and to learn to break ice. The water wasnt deep and he was in no danger.
That was about the end of the day for us. I got to drive the boat back and load it on the trailer. I really liked how she drove. Got on plane nicely. Loaded super easily. Really think I am going to enjoy this boat.
My huntin bud is coming tomorrrow and I had thought I would take her out in the boat for ducks. But I really think the best thing to do is drive it some more before I bring on a victim....LMAO
Jim and Chad enjoying the view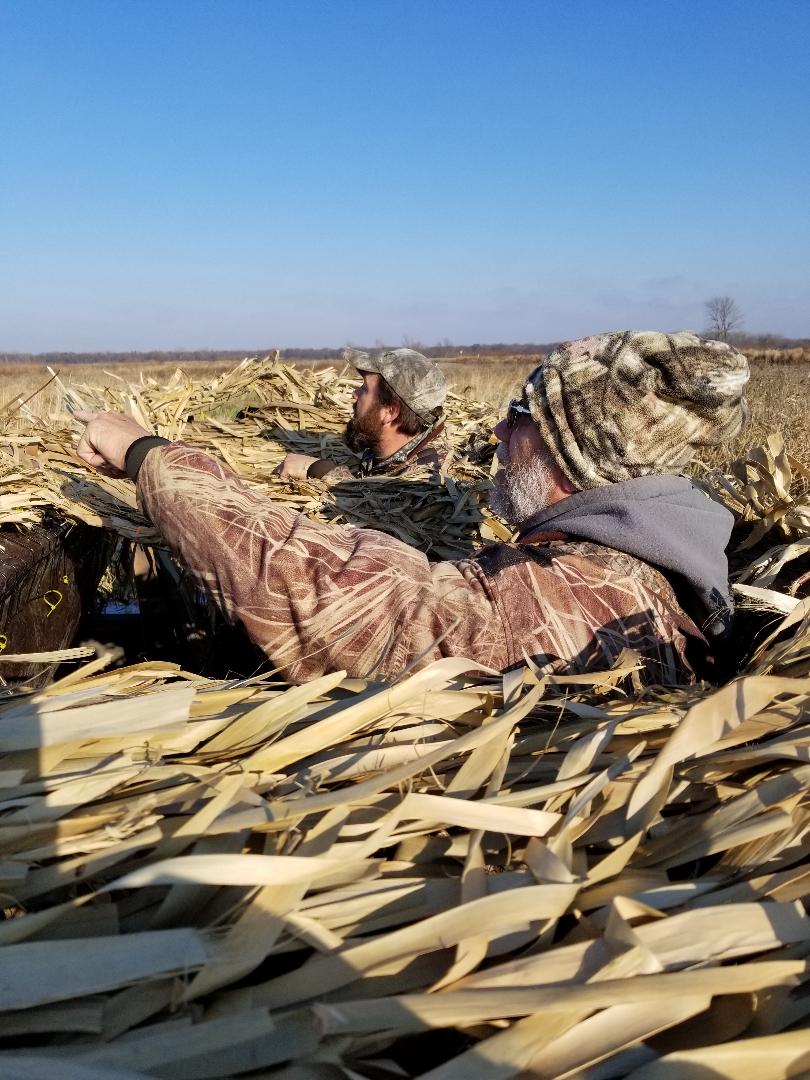 Max chillin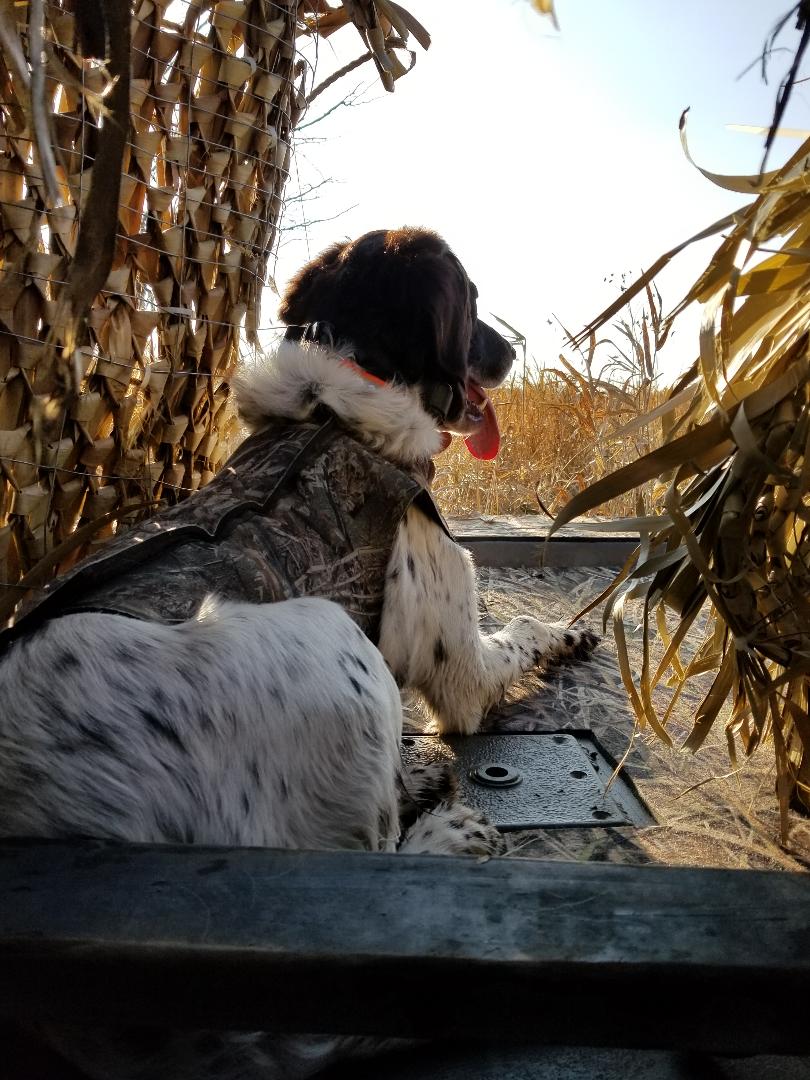 Jim shagging a bird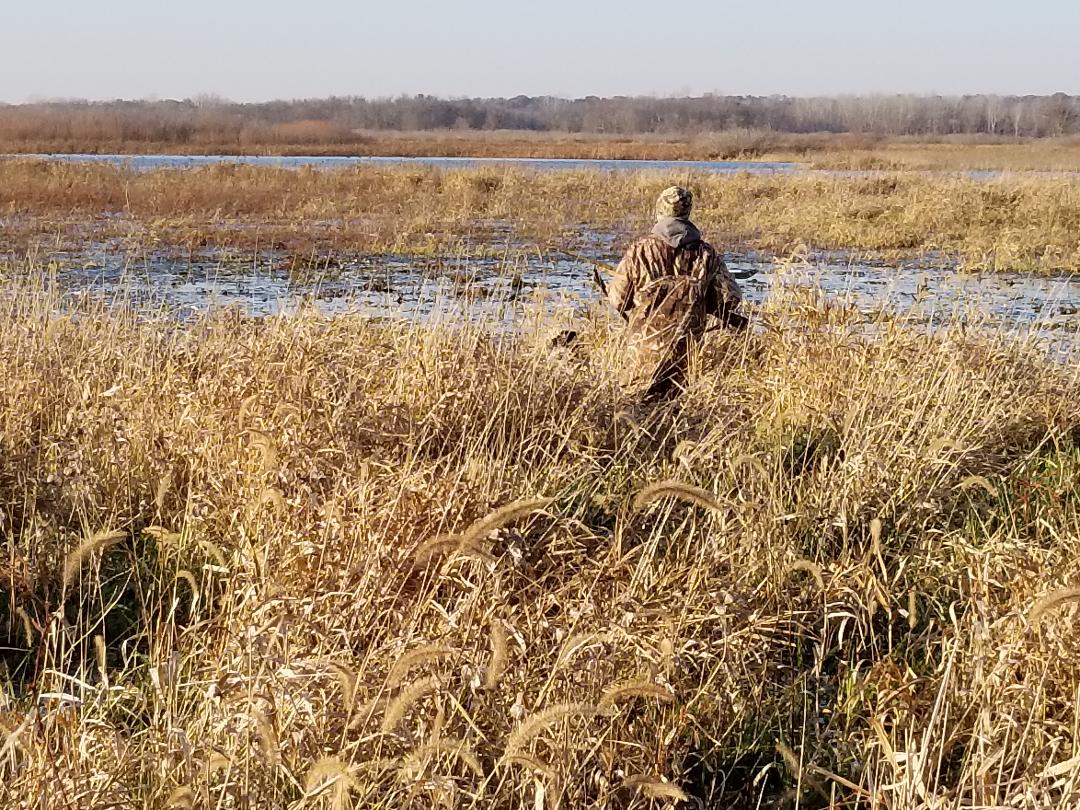 Max and the Teal. You can tell he isnt impressed.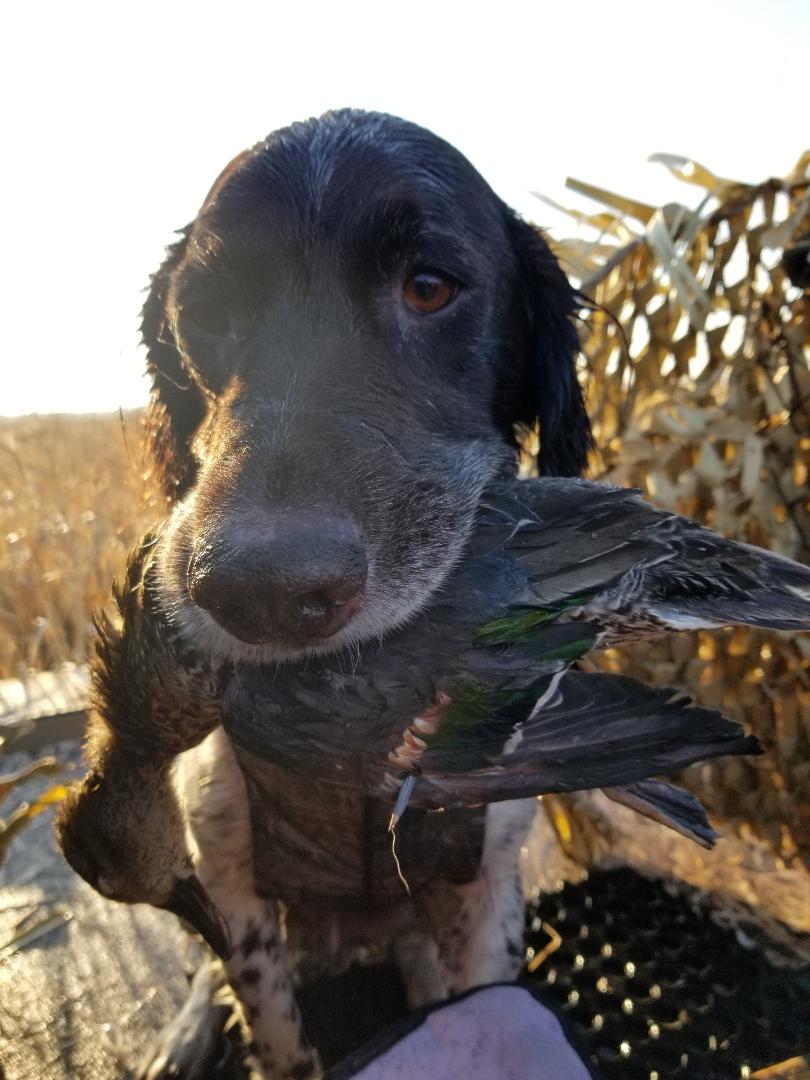 Jim and Max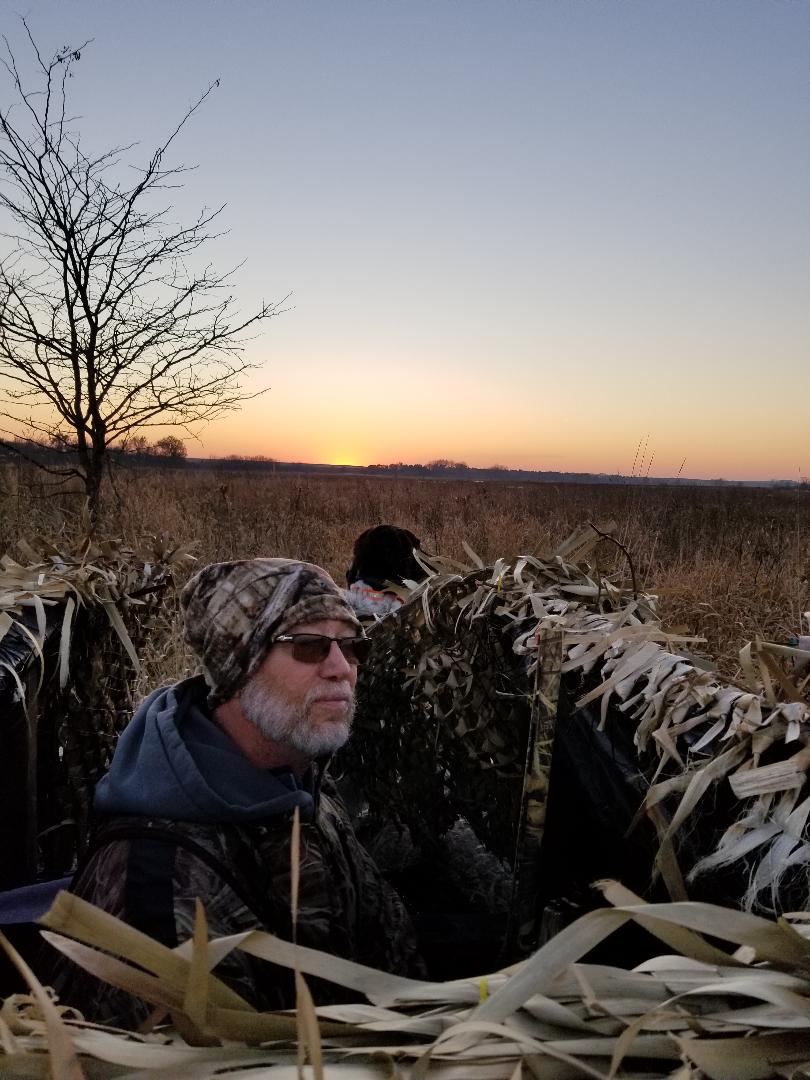 Max and his shoveler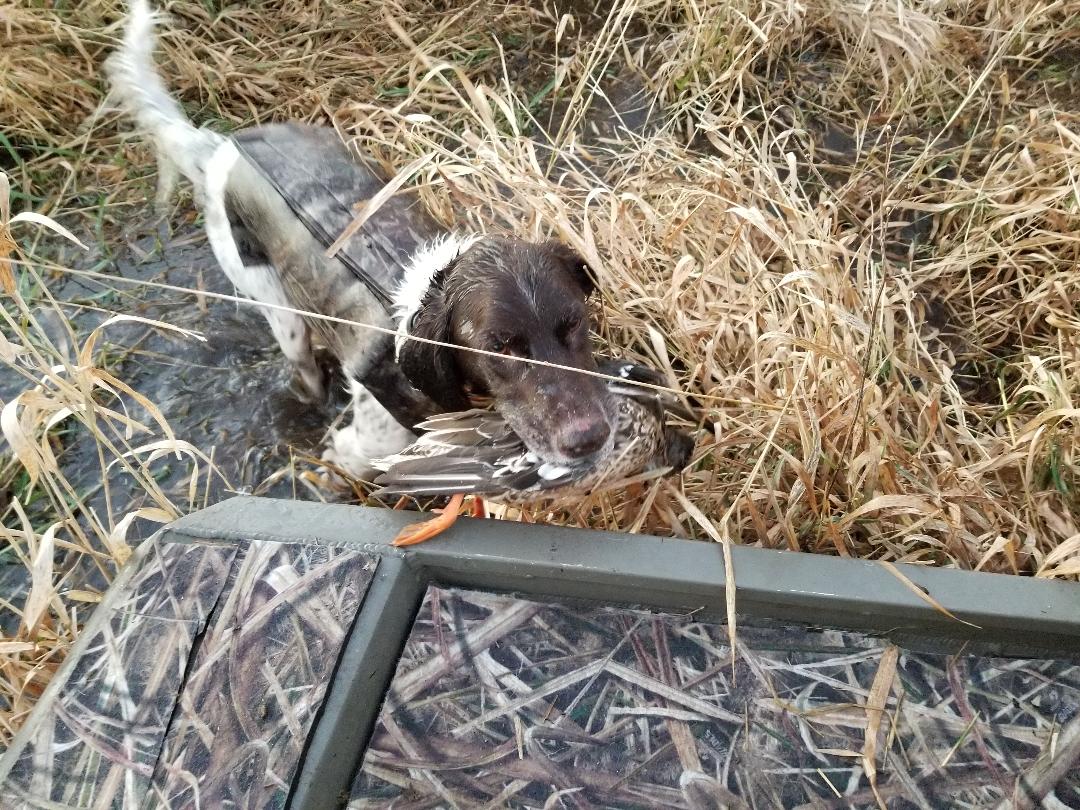 The days catch