Yes folks...it's over.  Kaput.  Finne.  Done.  The season has finally ended in the great state of AZ.  We can no longer chase the little Quail in anger or rather with gun in hand.  I was fortunate enough to get out after it for one last Hoorah.  The season for Mearns this year was not as good as in years past but, there were birds to be found if you were willing to put in the work.  I was fortunate to see my 5 year old GSP, Lexi, really come into her own and put on a show each and every time I had her on the ground.  She just got better and better as the year wore on.  It was truly a treat.  
I took a friend of mine from work out for the last day that had never hunted over pointing dogs before.  He brought his dad along and we had a great time.  It was a hot windy day in the field and made for a really tough last day of hunting.  We put in the miles and found a couple of birds but, it was brutal.  I always love the reaction I see when a person walks into a tight holding Mearns in front of the dogs and then completely whiff's the shot.  The best part is that they never seem to care.  The experience is what drives them and we had a great time...missed shots and all.  Can't wait to chase them again next year!
1st point of the day...Beauty!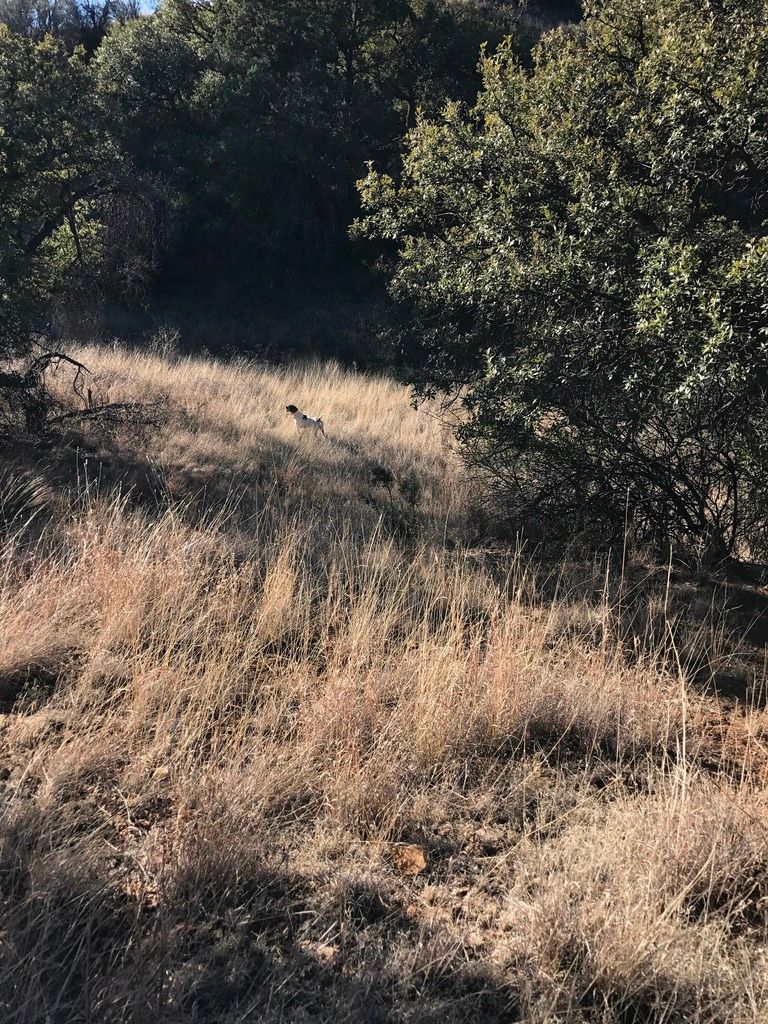 Divided find.  My Pup, Paisley is starting to figure it out too.  Gonna have to keep her training up.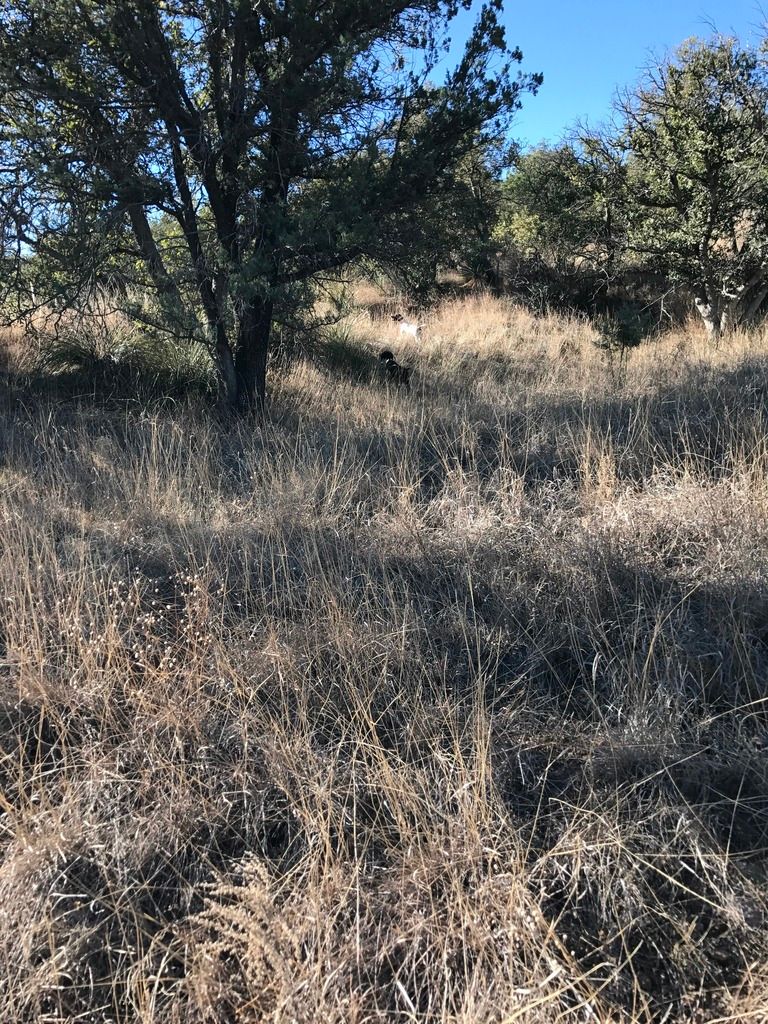 A little hard to see but both dogs are in the shade there on point.  Those Quail find the shade on the side hills when the heat starts to rise.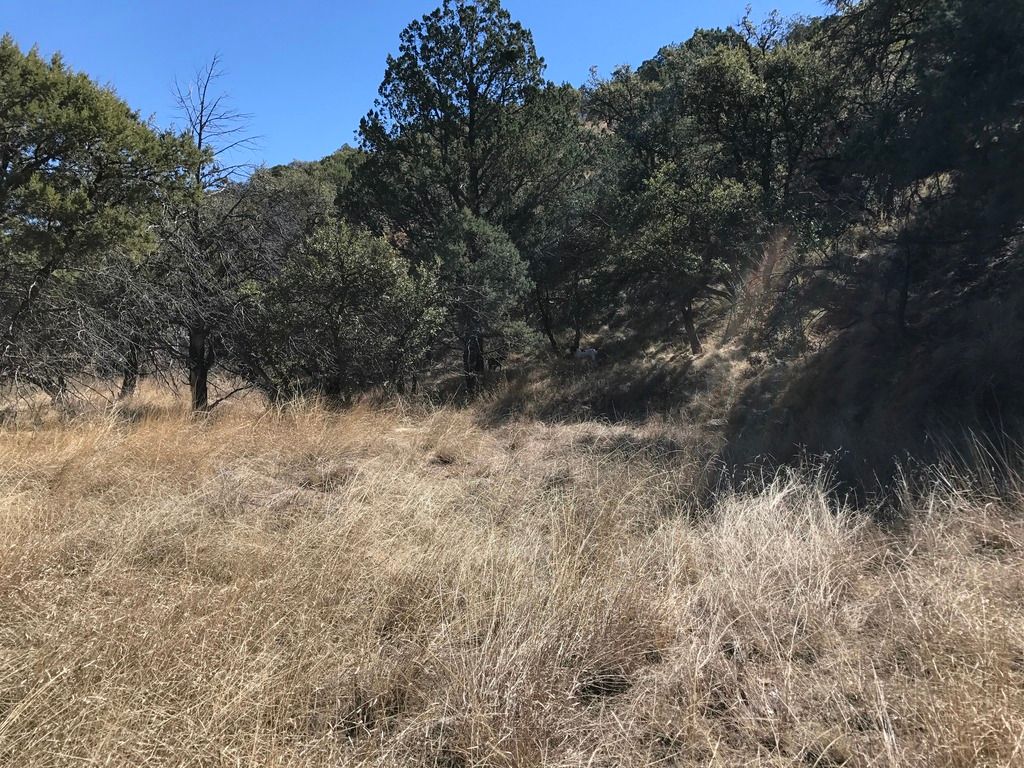 Just before the Whiff...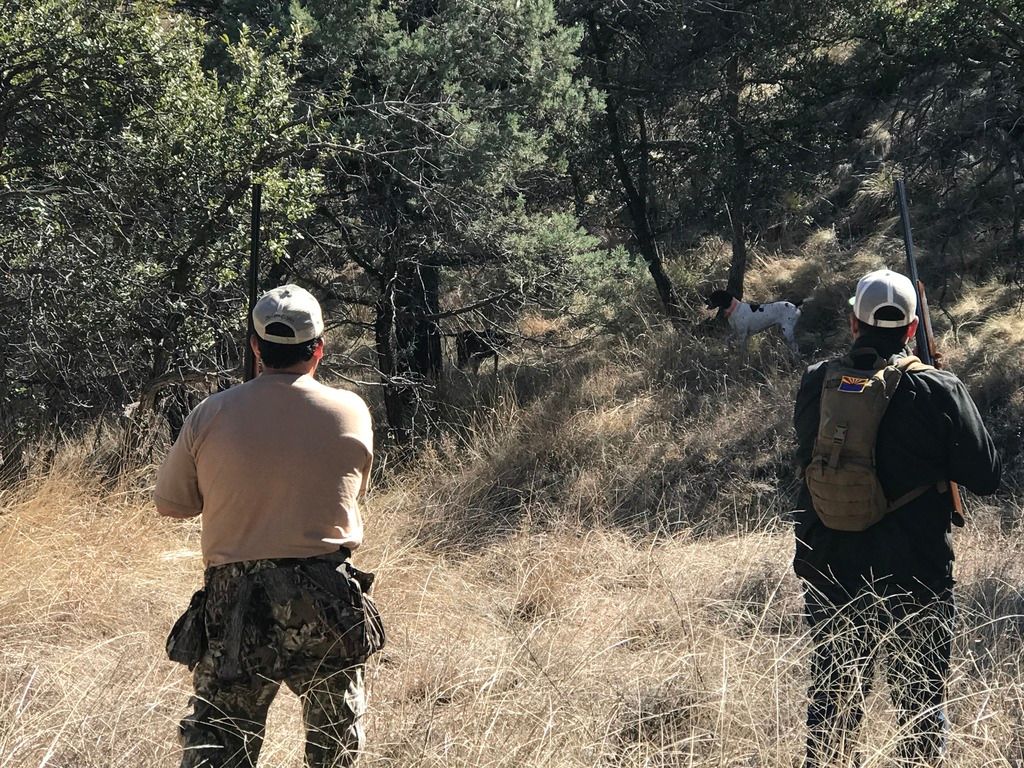 The only bird of the day.  This is the first shot from my new to me SKB 500.  Not bad.  I think I might retire it already having an unblemished record.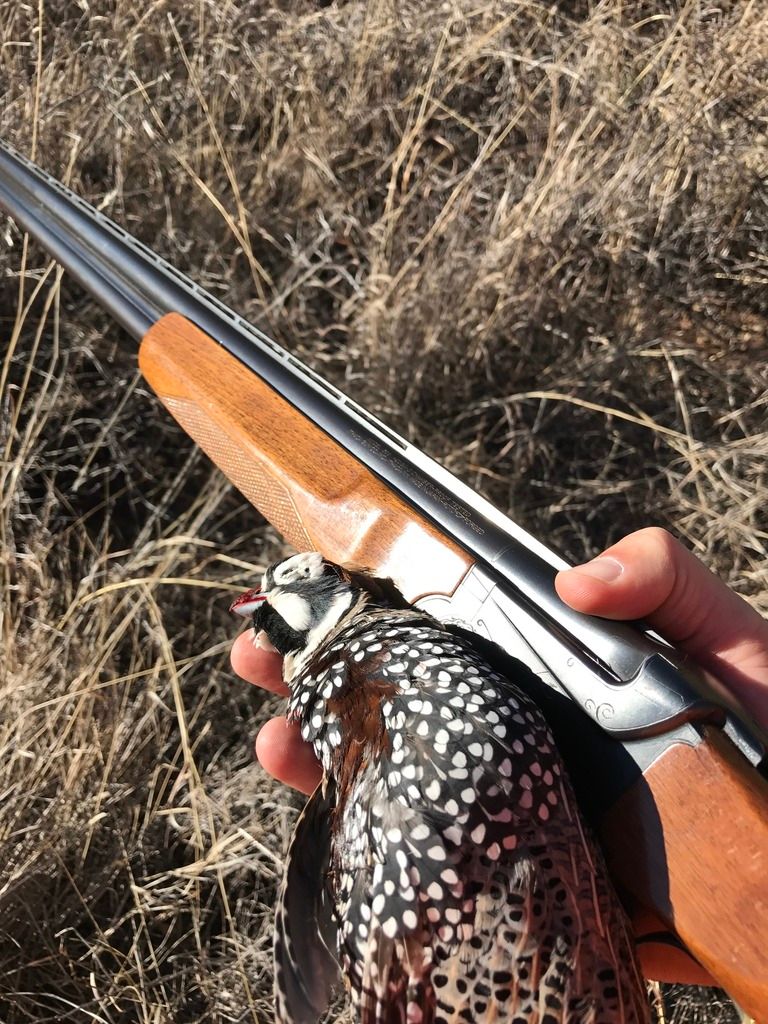 Turn Out the Lights...The Parties Over!  Until next year...