As the summer goes on the bugs appear to be getting worse and worse up here in the BC interior and my poor pup is paying the price since we're outside so much. Have to say in the dozen years we've had our cabin the mozzies have NEVER been this bad due to higher than normal run-off! There's also lots of pesty black flies and deer flies about, as well, not to mention ants!
So,,,,the last two trips up to the cabin Sako has gotten bit by something that leaves a sizeable red ring or red spot on her belly which just so happens is quite exposed as we all know. Luckily, the marks only last a couple of days. I know it is not a tick bite because I've yet to find one on her,,,,plus she's vacinated for lyme and takes monthly tick and flea meds.
What do you think? Ever see this before?
[url="http://s207.photobucket.com/user/mastercaster07/media/IMG_1504_zpsrjmdklns.jpg.html"]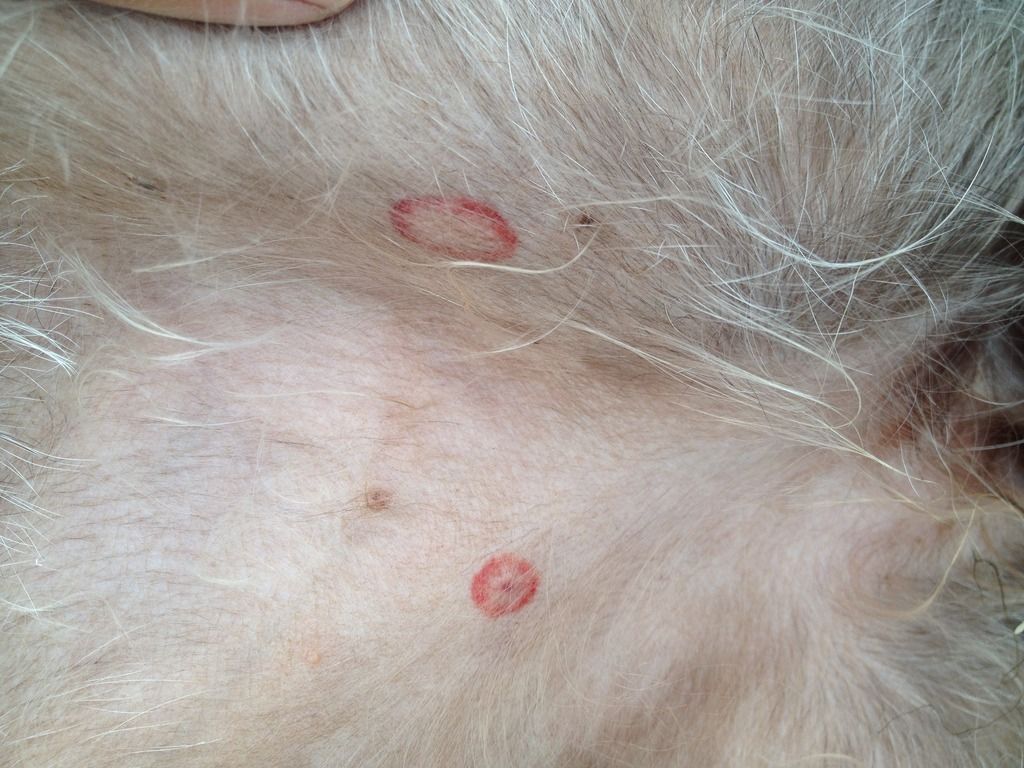 [/url]
Edit to ad:
I'm figured it out but I'll see what others have to say on the matter.