Harv, has this chap trained retrievers previously? If not, and if he actually plans to waterfowl with the referenced breed, I would advise against a toller as a first gundog, especially as a first retriever. If, on the other hand, he has more money than sense (or has actually trained a nonslip retriever - and still has a hefty puppy trust fund to play with), then really there's only one breeder for him:
http://foxgrovetollers.com/
Even still, lots (and lots) of work goes into training a toller with no shortcuts - 'specially on stuff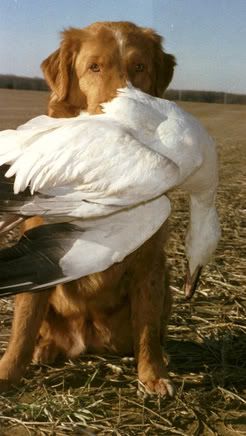 that's part of their very name but doesn't seem to come natural to them unless it's tennis balls or bumpers tossed for tolling. Not saying tollers aren't capable, by the way, in fact they're loaded with natural ability - just takes a knowledgeable, steady and persistent hand to bring them along.
MG