Last weekend 2 pups from my "A" litter and Brooke ran their NA tests at Hawkeye! It was a great day with all dog receiving a prize I! I am pretty proud of my puppy owners for taking the time to run these tests. But I am especially proud of the youngman that my husband and I gifted a pup too. Jake ran his dog Ivy in the test and received a 112 Prize I.
SO far this litter has been pretty impressive in their performance with 5 pups testing NA and 4 testing in VJP.
NA scores were:
Jax 112
Akira 112
Eva 112
Ivy 112
Ayssa 86
Vjp scores were:
Eva 76
Jax 74
Akira 72
Ayssa 65
Very proud to say that Akira, Eva and Ayssa will run in the HZP this fall
Brooke scored a 110 Prize I getting hit in track with a 3. From my perspective she just didnt push pass a certain point. Almost like she hit a wall. SHe is 7 months old and I am confident that it isnt anything this fall wont fix.
I am fortunate to have a good friend with great camera skills, so I hope you all enjoy the photos.
Brooke and I. Im looking liek I need to walk a little faster int he field! LOL
Brooke
Brooke running like her daddy!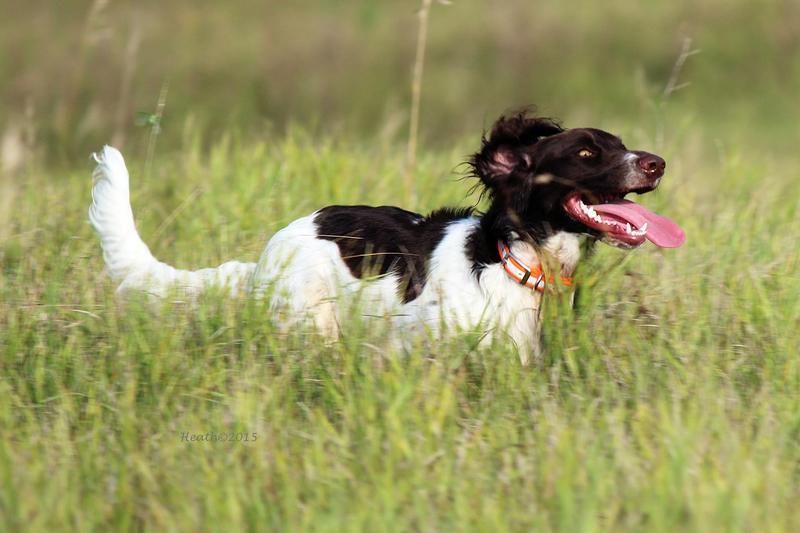 Harald and Eva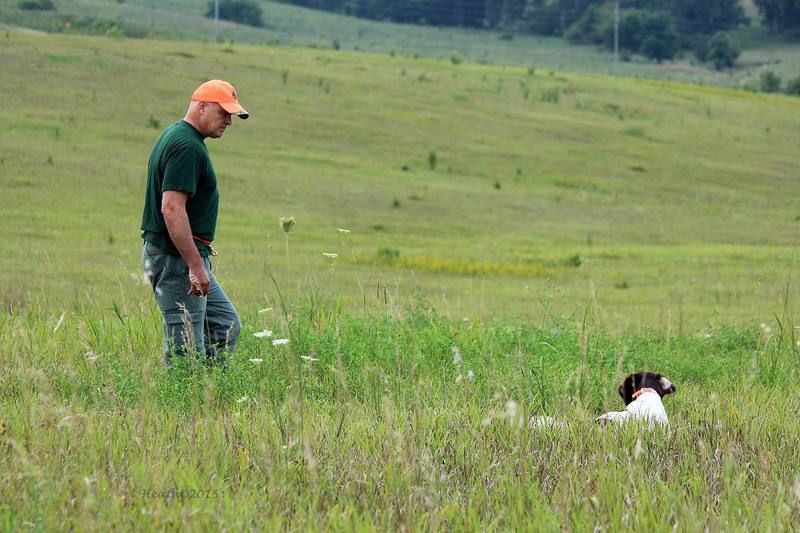 Eva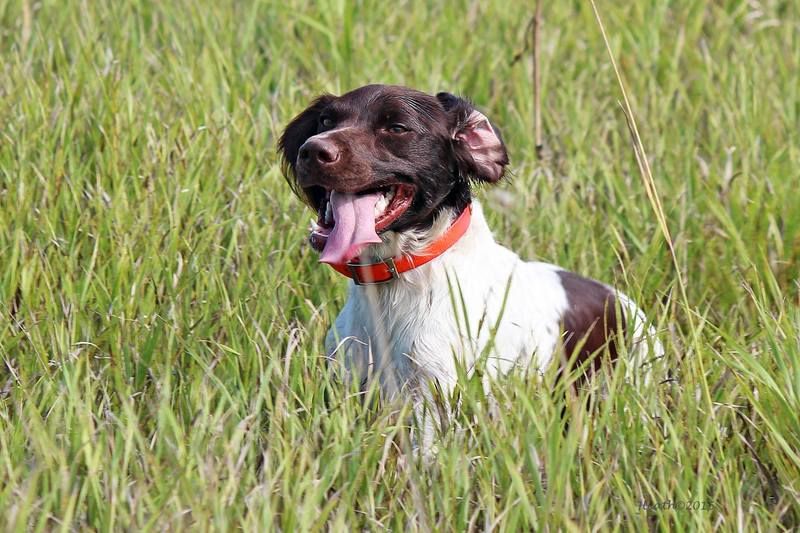 Jake and Ivy ready to roll
Ivy on point
Ivy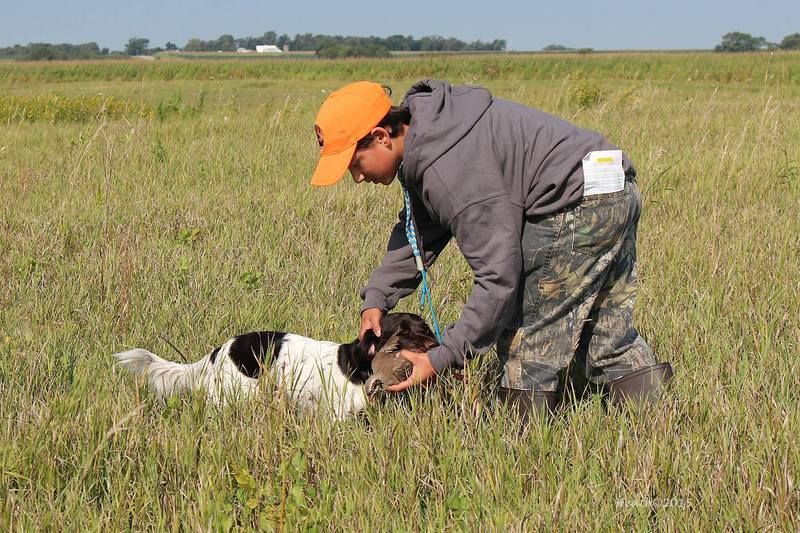 The judges did a great job making Jake confortable and showing him how to water his dog.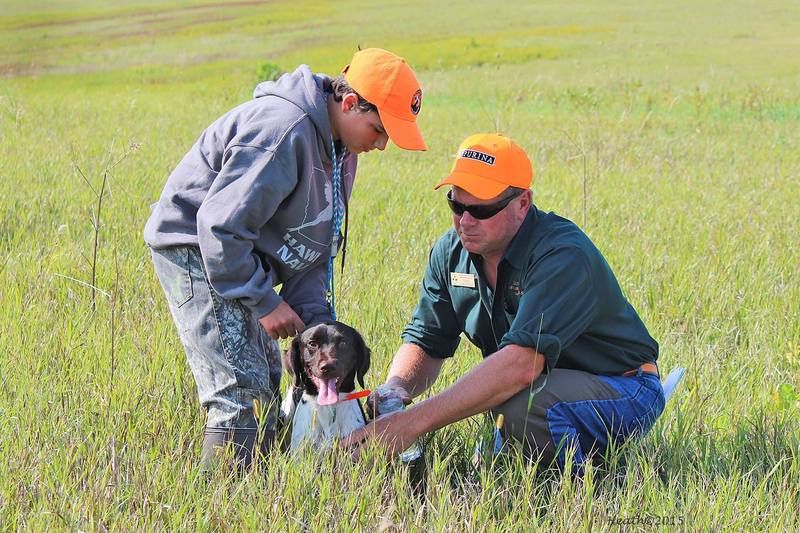 Jake and Ivy 112 Prize I, Harald and Eva 112 Prize I and myself with Daddy to these pups Max and Brooke 110 Prize I.