Well I guess I am back a day before the 2nd anniversary of my original post to add another chapter. This past year has not been any less exciting than the first 2.
Cricket ended his second duck season with 183 ducks and geese retrieved for the season; then, we crammed in a little training and headed to Texas for the UT where he got a Prize 2. This was only the second time that either me or Cricket had attended a NAVHDA event and it was the first time for either one of us to see a UT test. We both learned a bunch and some of the errors made by Cricket during the test were due to my inexperience and not training properly for the test. Regardless, we had a good day, a respectable Prize, and met some really nice folks.
During the off season we did as much training as the hot Ms summer would allow, and I started training him to retrieve sheds. He picked that up really quick, and within a few weeks he was searching and finding every shed that I had planted in the field. We did not try the real thing, but plan to do so this year after our deer have dropped their antlers.
Took my annual pheasant trip to ND in October. Tried duck hunting the first 3 mornings, but the duck numbers were low, and we had limited success. Nonetheless, the pheasants were thick and we had 5 fantastic days of pheasant hunting with some great bird work, both pointing and tracking wounded birds, by Cricket.
Before our duck season started, he blood trailed his first deer for the year.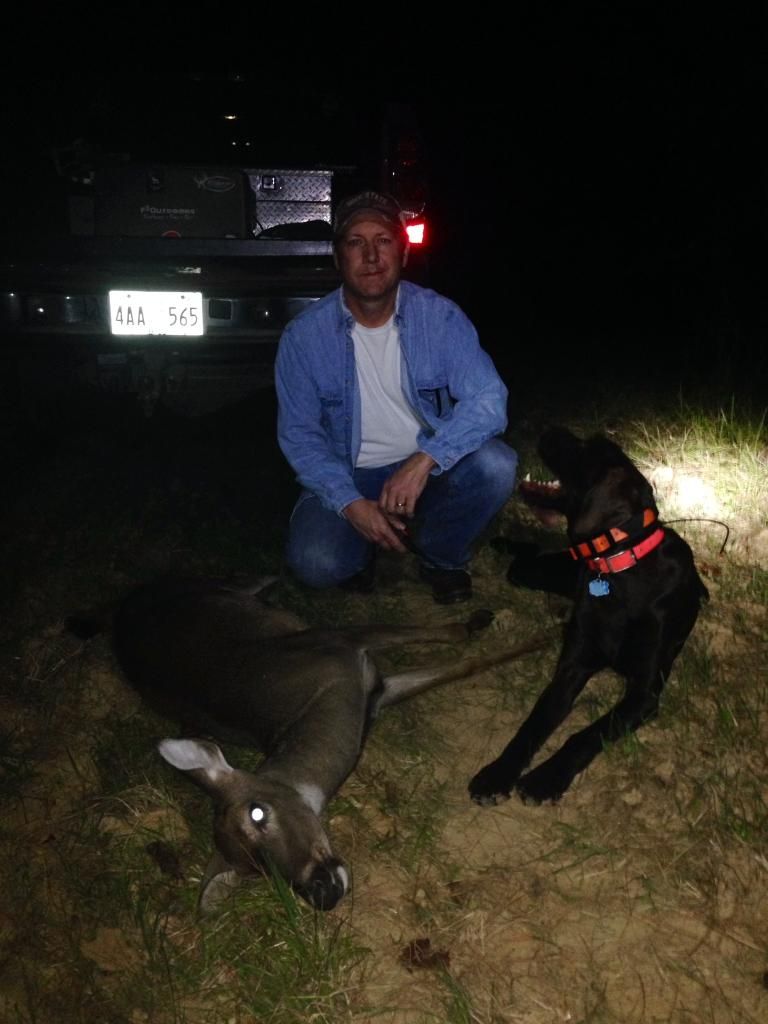 Weeks later, a buddy called to say his son had shot his first deer, and they had lost blood. He was one happy boy when Cricket found his deer.
From a sheer numbers standpoint, my duck season has been the worst I have had since I started hunting with Cricket. Regardless, we have had some good days, and he has been spot on retrieving (106 as of last Sunday).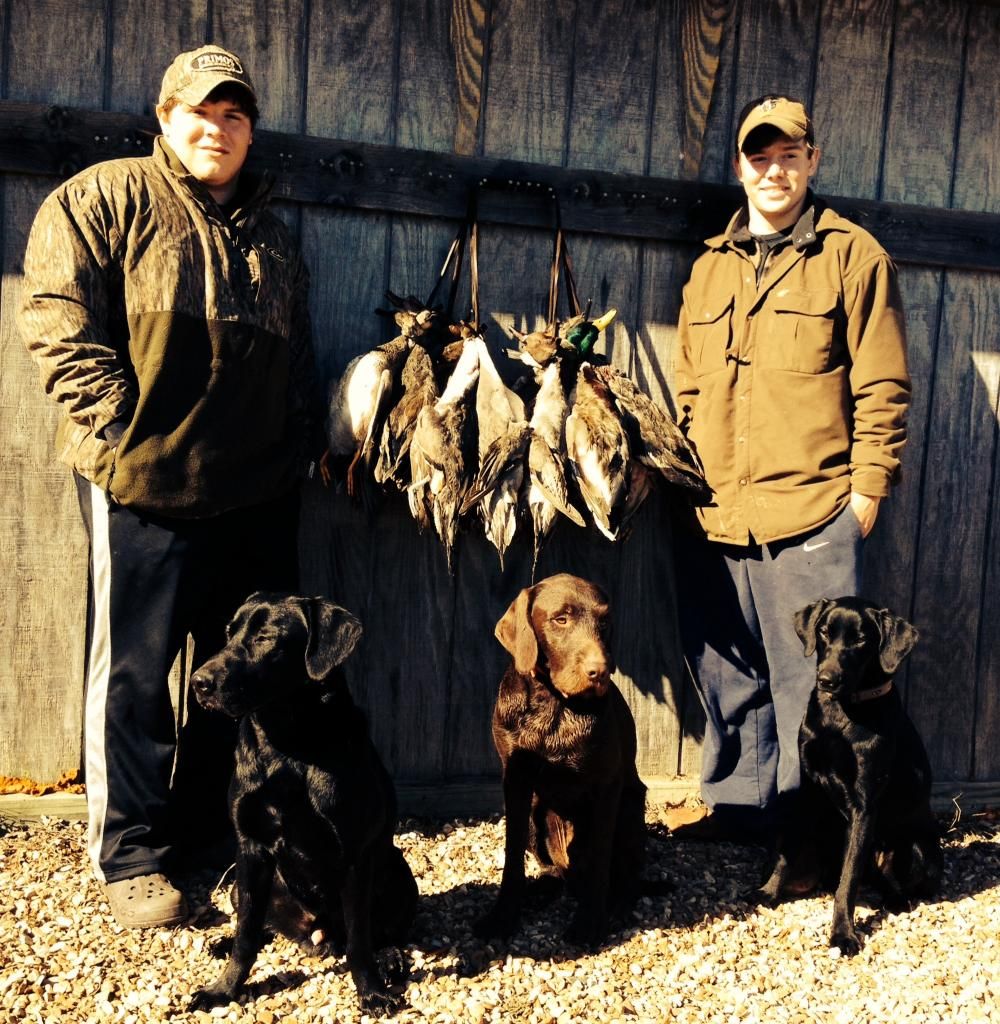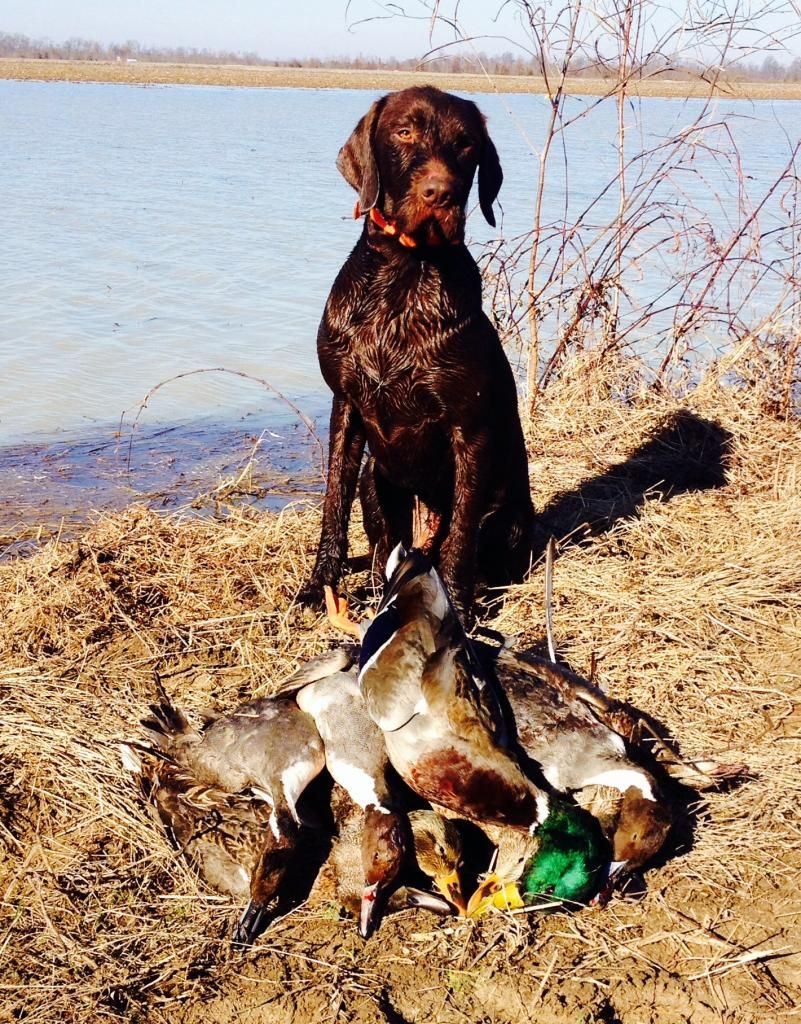 He wasn't very happy about his Christmas picture but my wife and daughter thought it was hilarious.
Needless to say, I love this dog, and we sure have had some good times.