This is my 7 month old pointer Copper pointing a bird between us.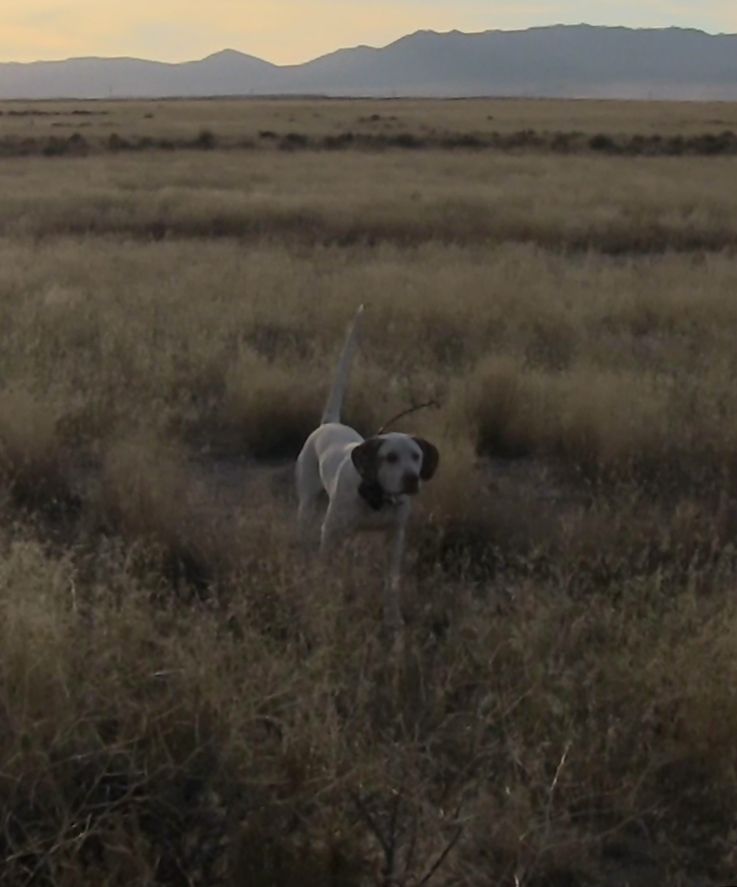 After he flushed and chased the bird 500 yards he started hunting 600 yards to the front. I walked over the hill and there was an antelope buck between us. If he'd been wearing an E-collar I could have taught him a good lesson, but unfortunately he started after the buck full tilt, and out of sight and off the Garmin he went. Found him about an hour later about 2 miles away as he seemed to be making his way back. But, he was hammered! He was already sore and thirsty, so I picked him up, gave him some water and headed home. When I let him out to be kenneled he looked like he was limping on all four legs;-) Anyway, he drank a bunch of water and went to bed. I just got him out two hours later and he is very sore and walked over and pissed a bunch with a fair amount of blood in his urine. The prey drive in this line of pointers is over the top and he really overextended himself. I hate to see a young dog do this. Hope he's okay in the morning!!! I really like him!
Any advice on making his life easier??
Steve