While I was at work yesterday, my 3 year old PP apparently was jumping on my wooden fence when he hung a front toe between the crack of two fence boards. As you can see from the pic, he gnawed a hole in the fence to get himself out, but in the process he mutilated the pads on his toes and lost a tooth. Looks like he stuck his foot in a meat grinder.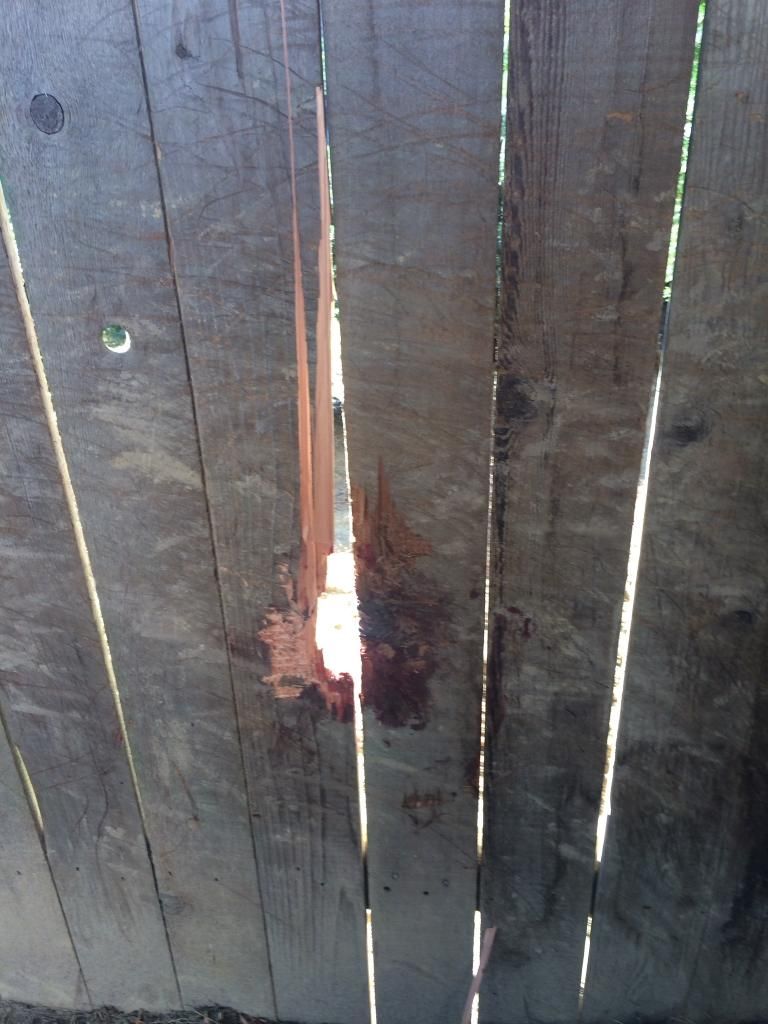 He's been at the vet since yesterday and I will likely pick him up tomorrow. My vet advises that we have to focus on getting his foot well before we will know the next step which could range from a fully healed foot that needs no other attention to pad transplants to amputation of one or more toes. I trust him and what he says makes sense, but I have never had to deal with anything like this before.
Any suggestions regarding what I should be asking my vet or what I should be doing to help my dog would be welcomed. I feel helpless in all this, and don't want to look back a year from now and wish I had asked something or steered his recovery in a different direction.
Of all the bad things that could happen to my dog, I never contemplated something like this.